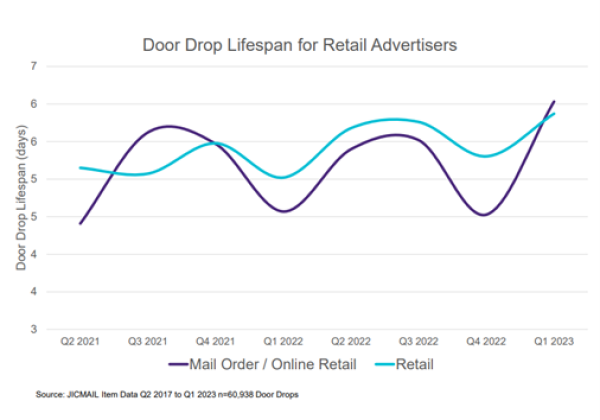 Latest JICMAIL research reveals significant growth despite a challenging quarter, with a greater proportion of mail being engaged with than at any point in the previous year. 
As a result, 16% of mail drove discussions about brands and 6% prompting consumers to search online for more information.
Purchase fulfilment continued to grow in the first quarter with 4% prompting a purchase, 2% triggering a voucher redemption and 2% driving store footfall.
Lastly but most importantly, the lifespan of door drops saw huge growth by 10.9% year on year which is their highest longevity in the home for two years.
What this means for customers is to keep advertising despite the challenging times to stay present and relevant because it will benefit your business long term by building connections and boosting engagement.