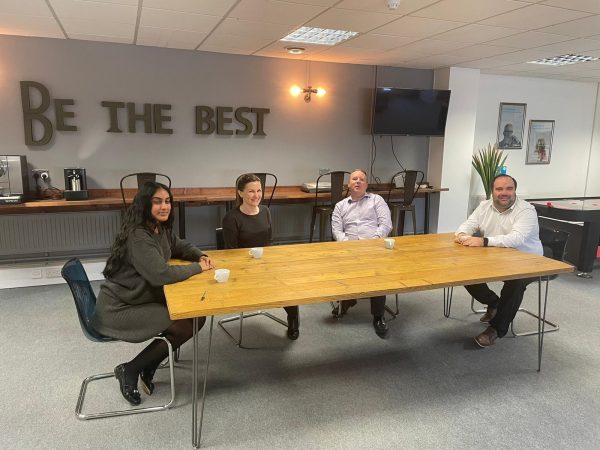 Meet the team
Although we are part of Newsquest, one of the largest regional news publishers in the UK, Zoom In is a small but perfectly formed team that will support you in getting your message out to the right people.
Nick Brown, Sales Director
Nick has been at Newsquest for 'ages' having graduated in business and marketing. Nick has a passion for data and is particularly interested in providing scientific campaigns for clients.
Nick loves the beautiful game, although this is debatable (he is a Man U fan) and with four children has done his best to assemble a five a-side team.
Charlotte Cleaver, Account Manager
Charlotte has over 20 years' experience in distribution of leaflets and newspapers, especially in helping clients plan their campaigns.
If Charlotte has any spare time from the family she enjoys going for a run and walking her 2 dogs.
Shalini Cautick, Sales Support Administrator
Shalini is new to Zoom In and loves how her role ranges from a variety of responsibilities from dealing with national inserts to planning scientific campaign and managing our online presence.
Shalini is on her final year of her law degree so with her busy schedule she enjoys a more quite time painting and reading. She also loves to travel. 
Paul Hunt, Account Manager
Paul has been working for Newsquest for over 20 years joining originally as a YTS and progressing to working on the property team as a multimedia solutions account manager.  Paul is looking forward to using his previous experiences and building new relationships in his new role as account manager for Zoom in.
When not at work you can normally find Paul chasing his two young kids around one of Colchester's many parks.  Paul is also a massive Norwich city fan and plans to try and get to more games this season.